Grade 5 students are getting ready for the district soccer jamboree and a few games against other schools; thank you Ms. Veuger and Mrs. Bowen for coaching our students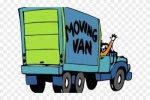 It is now critical that you notify the school by May 31st if your child/ren will not be attending Wishart Elementary in September 2023. Please email Nikkie at nolsten@sd62.bc.ca or call the school at 250 478 9528
We are fortunate to have many clubs and activities for students at lunch time. Here are some activities for students –  Reading Club in the Library on Thursdays, Chess Club on Fridays and Choir on Wednesdays. Starting this week, on Fridays grade 5 leaders – Gwen, Juliana, Chevauna, Gia and Svea, will be leading a book club. Students grade 3 and up are invited to join the 'Wings of Fire' reading club.

Our goal at Wishart has been to incorporate nature and outdoor learning in our regular curriculum across K-5 learning. Two years ago, we created our forest classroom which students and staff regularly use as an area for learning and playing. Our next goal is to build a learning garden as a natural extension of the outdoor learning space.
We hope the school garden will help us:
Promote healthy living and an understanding of healthy food choices
Increase an understanding of seasonal change and food production
Improve social emotional wellbeing
Improve literacy, numeracy and fine motor skills through hands on experiences
Increase self-esteem, motivation, confidence and resilience
Teach students about native plants and pollinator species
Be in alignment with Sooke School District's Strategic Plan of promoting a sense of belonging and Aboriginal Ways of Knowing and Learning.
A donation option has been added to the School Cash Online website to allow families to contribute to this fantastic opportunity for our community.  Any contributions are greatly appreciated.
Drop-off and Pick-up:
We ask that parents continue to 'Park and Go' their child/ren at the parking lot. This is working well for most part and we request that you continue with this practice. This helps
us ensure that students and staff are safe. We will also continue to have cones in the front and at the back of the building to prevent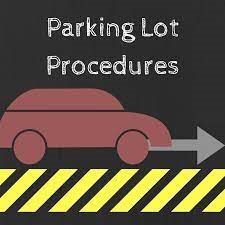 crowding during drop-off and pick-up times.
Morning supervision
Morning supervision for all students starts at 8:15 am. Please do not bring children to school earlier than 8:15. Children who arrive at school on the bus have separate supervision. Thank you

for your help with important student safety issue.
Afternoon supervision
If you are going to be late picking up your child, please inform school staff and we will keep your child safe.
Wishart Routines and Reminders
Please be respectful of the coned off areas around the school. We request that parents/caregivers stay behind the cones during drop-off and pick-up times. With over 460 students at Wishart, this creates a safe space for students, and ensures safety for our littlest learners.
Thanks to all parents for adhering to our signage for reserved parking at all times. This includes all marked staff parking stalls, disabled parking and bus zone.
When your child is late in the morning, upon arrival please bring them to the office and we will take them to their class.
Our District Policy in SD62 states that dogs are not permitted on the school grounds. We have a large population of children and families at drop-off and pick up times and we ask that you not bring dogs onto the school property. Thank you for your help.
It is School Board Policy that animals are not allowed to be on School District property. The purpose of this policy and procedure is to ensure the greatest possible level of safety for students and staff with regard to animals on School District property and in school buildings. This general prohibition includes domestic dogs, cats, birds, and other pets, and especially applies to potentiall
y dangerous exotic animals.
Some exceptions may be allowed, only with the prior approval of the Principal, and could include:
– Vision, hearing and service dogs.
– Police dogs under the control of a police officer.
– Pets for show-and-tell.
– Small pets kept in classrooms under the supervision and care of a teacher.
– A demonstration at a school assembly.
Prior to allowing animals in schools or classrooms, steps are to be taken to ensure that students and employees are not allergic to the presence of these animals, that the animals will present no physical danger to students or employees, and that the animals are free from any disease or parasites. Prior to introducing any animals into classrooms and using animals as part of the educational program, teachers shall make all efforts to ensure that students receive instruction in the proper care and handling of animals. Owners of animals will be responsible for the safe and sanitary removal of their pet's excrement from buildings and grounds.
Please use this link  https://consent.sd62.bc.ca/apps/OnlineConsent  to consent to the following: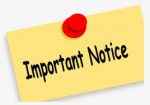 Daily Student Health Check Agreement
Flip Grid
Freshgrade Consent
General Consent for School Fieldtrips/activities
Google Apps for Education Consent
Internet Access Consent
Media Consent
Na'tsa'maht Indigenous Education
Online Learning Platforms Consent
School Cash Online Consent
Please complete your student consents as soon as possible
Just a gentle reminder to parents to check their students information on the parent portal- https://myeducation.gov.bc.ca/aspen/logon.do.  If you require any updates to be done regarding phone numbers, addresses and authorized pick up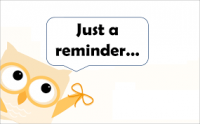 people please email the information that needs to be changed in to the school – nolsten@sd62.bc.ca
The parent portal is now open.  Any parents unable to log in – please try to re-set your password.  If you are unable to re-set your password without assistance please email the school (nolsten@sd62.bc.ca) to inform us.  Once your passwords/usernames have been set up for you you will receive an email.
"MyEdBC" is a secured online portal used by most school districts in BC. Security is guided by BC's School Act and FoIPPA. In the Family Portal, parents can:
Check attendance
Ensure contact information is up to date
See assessments/grade information/transcripts
View report cards and summary of progress reports (not in elementary schools at this time)
How to log in and access MyEducationBC: – use this link https://myeducation.gov.bc.ca/aspen/logon.do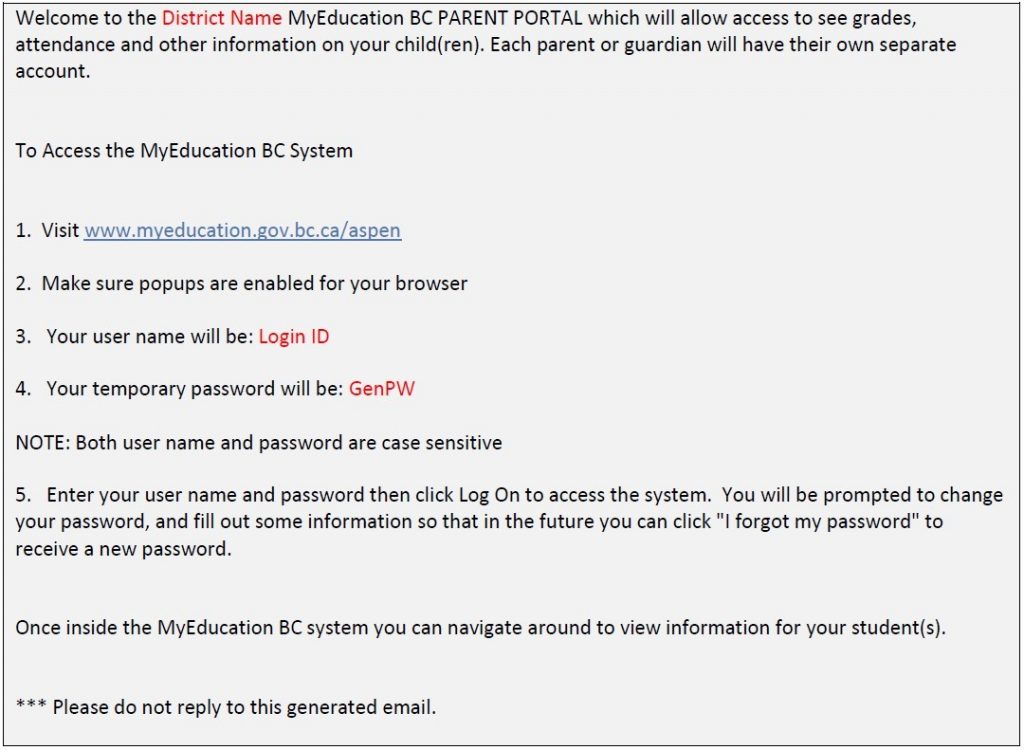 For our initial log in you must use a laptop or desktop computer. After the initial log in, you can use your phone or other devices.

Make sure pop‐ups are enabled for your browser

Please follow the instructions on the attached document  to login and change your password-  SD#62 – MyEdBC Family Portal Instructional Manual