We are pleased to announce the return of the PIZZA LUNCH DAY for intermediate students at Wishart! Students in Divisions 1, 2, 3, 4, 5, 6, and 7 will have the opportunity to order cheese pizza from Mad Greeks Pizza and a beverage for lunch on Wednesdays this year. This is a fun and easy way to raise money for classroom supplies and activities during the year. Please note, this is not part of the PAC Fun Food days.
Ordering is now open; but can only be placed through the School Cash Online portal  (https://wishart.web.sd62.bc.ca/school-cash-online/). In order to facilitate the order process, we are asking that you place a standing online order for the lunch days included in the program. You can choose how many slices of pizza your child would like and which months you would like your child to participate in. However, we cannot take orders for siblings, nor can we take orders for some Wednesdays and not others. Please note if you order duplicate pieces of pizza for your child this will be the standard amount ordered for the entire cycle October-January.  Amounts can not be changed.
ALL ORDERS MUST BE PLACED BY OCTOBER 5TH. NO LATE ORDERS ACCEPTED
Please note in order to use the school cash online system you will need to consent to its use a minimum of 24 hours prior to using the system.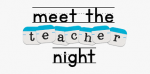 We are so happy to open the school to parents and families on Thursday, September 29th 6:00 – 7:00 pm. Please come and meet your child's teacher, and then gather in the gym for staff and PAC introductions.
Wednesday, October 5th at JDF at 3:30 pm; students grades 2 through 5 can participate in the run; watch out for more details.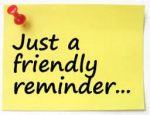 Students should not be bringing personal toys, Pokémon Cards or hockey cards to school to trade or share as this causes a lot of tears when items get lost or stolen. Students should not be bringing personal IT items to school; if you're sending your child with a cell phone, please talk to your child about keeping the device in their backpacks and not bringing them out during school time; the school will not be responsible to lost or stolen IT devices – again thanks for your help!  Students will often bring items from home for their 'sharing day' – and that is OK!

Individual picture day is Friday, October 14th . All students will have their photo taken so bring your Smile!! Photo retake day for those who missed original photo day is scheduled for Thursday, November 24th
This week we welcomed 58 kindergarten students – our youngest learners! Wednesday was their first day to attend Kindergarten as whole group. We are thrilled to have them as part of the Wishart Wolf Pack!!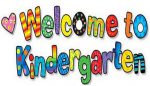 It is School Board Policy that animals are not allowed to be on School District property. The purpose of this policy and procedure is to ensure the greatest possible level of safety for students and staff with regard to animals on School District property and in school buildings. This general prohibition includes domestic dogs, cats, birds, and other pets, and especially applies to potentiall
y dangerous exotic animals.
Some exceptions may be allowed, only with the prior approval of the Principal, and could include:
– Vision, hearing and service dogs.
– Police dogs under the control of a police officer.
– Pets for show-and-tell.
– Small pets kept in classrooms under the supervision and care of a teacher.
– A demonstration at a school assembly.
Prior to allowing animals in schools or classrooms, steps are to be taken to ensure that students and employees are not allergic to the presence of these animals, that the animals will present no physical danger to students or employees, and that the animals are free from any disease or parasites. Prior to introducing any animals into classrooms and using animals as part of the educational program, teachers shall make all efforts to ensure that students receive instruction in the proper care and handling of animals. Owners of animals will be responsible for the safe and sanitary removal of their pet's excrement from buildings and grounds.


Thank you for being mindful of the parking crunch we face daily
'Drop and Go' is working well in the lower parking lot
We are grateful to Colwood City Hall for allowing parents access to their parking spaces; please remember to park in designated areas only
Thank you for help in keeping our students safe!
Please stay behind the coned off areas during drop-off and pick up times
Please continue to call the school or make an appointment if you wish to speak with school staff (250-478-9528). Complete the daily health check on the SD62 website before you enter the school.