Teachers of Grade 4 are arranging a year-end field trip to Camp Thunderbird on June 16th for their students. Information will be coming home soon!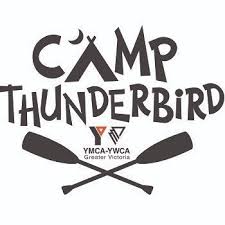 Students will be away from the school from 8:20am-4:30pm. PLEASE DO NOT BE LATE ARRIVING IN THE MORNING. We will be travelling by school bus to Camp Thunderbird. At the end of the day all regular bus students will need to be picked up by parent/guardians after 4:30 at Wishart school – NO BUSES WILL BE RUNNING.  If you do not wish your child to accompany his or her class on this trip, please contact your child's teacher, who will arrange alternate supervision.
The cost of field trip is $25.00 per student and includes transportation to and from site. Please log in to school cash online to give permission and full payment (https://sd62.schoolcashonline.com/).  The system opens March 17th and all payments and permissions will be made online and need to be received BY MAY 1st.
Any families that require financial assistance please contact the office via email – nolsten@sd62.bc.ca
Wishart yearbooks are on sale s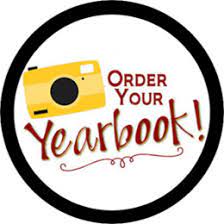 tarting Saturday, March 18th . They will be sold using the School Cash Online system- https://sd62.schoolcashonline.com/ .Please use this to order and pay for your yearbook. If you have any questions please contact the office via email only (nolsten@sd62.bc.ca).
YEARBOOK ORDERS ARE ONLY AVAILABLE UNTIL MAY 22nd
NO LATE ORDERS CAN BE ACCEPTED
Grade 5 Grad Hoodies are now up for sale on the School Cash Online system.  Due to the quick turn around these will only be up for sale until March 14th so we are able to get orders into the
supplier over spring break.  All students have been pre-sized. This is a paperless ordering system with electronic payment required – no cash or cheques can be accepted. https://sd62.schoolcashonline.com/
Any families that require financial assistance please contact the office via email – nolsten@sd62.bc.ca
We are fortunate to have many clubs and activities for students at lunch time. Here are some activities for students –  Reading Club in the Library on Thursdays, Chess Club on Fridays and Choir on Wednesdays. Starting this week, on Fridays grade 5 leaders – Gwen, Juliana, Chevauna, Gia and Svea, will be leading a book club. Students grade 3 and up are invited to join the 'Wings of Fire' reading club.

Wishart grade 5 students will be starting basketball practice next week and will be competing against other district schools. A schedule of upcoming games will be sent home with participating students soon. Thank you, Mrs. Bowen and Mr. Rushton for coaching the teams.
It is important for all students to go outside, have a movement break and get some fresh air at recess/lunch and during the school day. We are fortunate to have a forest area and big fields where students can play and/or have PE classes. Boots, coats and hats help keep your kids dry while they are outside enjoying time with their friends! Please make sure children have a spare set of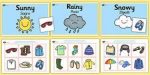 clothes just in case they get muddy or wet having too much fun.

Our goal at Wishart has been to incorporate nature and outdoor learning in our regular curriculum across K-5 learning. Two years ago, we created our forest classroom which students and staff regularly use as an area for learning and playing. Our next goal is to build a learning garden as a natural extension of the outdoor learning space.
We hope the school garden will help us:
Promote healthy living and an understanding of healthy food choices
Increase an understanding of seasonal change and food production
Improve social emotional wellbeing
Improve literacy, numeracy and fine motor skills through hands on experiences
Increase self-esteem, motivation, confidence and resilience
Teach students about native plants and pollinator species
Be in alignment with Sooke School District's Strategic Plan of promoting a sense of belonging and Aboriginal Ways of Knowing and Learning.
A donation option has been added to the School Cash Online website to allow families to contribute to this fantastic opportunity for our community.  Any contributions are greatly appreciated.
Drop-off and Pick-up:
We ask that parents continue to 'Park and Go' their child/ren at the parking lot. This is working well for most part and we request that you continue with this practice. This helps
us ensure that students and staff are safe. We will also continue to have cones in the front and at the back of the building to prevent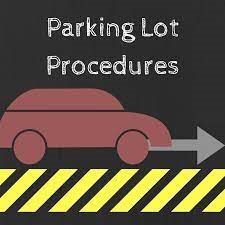 crowding during drop-off and pick-up times.
Morning supervision
Morning supervision for all students starts at 8:15 am. Please do not bring children to school earlier than 8:15. Children who arrive at school on the bus have separate supervision. Thank you

for your help with important student safety issue.
Afternoon supervision
If you are going to be late picking up your child, please inform school staff and we will keep your child safe.
Wishart Routines and Reminders
Please be respectful of the coned off areas around the school. We request that parents/caregivers stay behind the cones during drop-off and pick-up times. With over 460 students at Wishart, this creates a safe space for students, and ensures safety for our littlest learners.
Thanks to all parents for adhering to our signage for reserved parking at all times. This includes all marked staff parking stalls, disabled parking and bus zone.
When your child is late in the morning, upon arrival please bring them to the office and we will take them to their class.
Our District Policy in SD62 states that dogs are not permitted on the school grounds. We have a large population of children and families at drop-off and pick up times and we ask that you not bring dogs onto the school property. Thank you for your help.