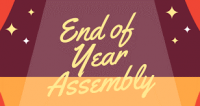 We will have two year-end assemblies to accommodate the growing size of our school. This will be the opportunity to recognize our students and their accomplishments, thank our staff and say goodbye to those who are leaving.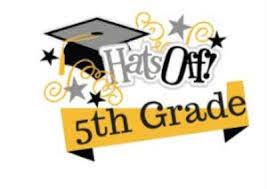 Grade 5 parents are invited to attend the year-end assembly for our grade 5 students on Tuesday, June 28th between 1:00 – 2:45 pm. This will be followed by a celebration organized by Wishart PAC at the back field. The celebration will take place between 3:00 – 5:00 pm.
Please be reminded that due to the capacity limit of our gym, we can only have parents attend the grade 5 leaving assembly.
The end of the year is almost here and that means it's time to return all the amazing Library books your children have been reading and enjoying!  It's been such a gift to have been able to share our spectacular Library with your children this year.
This coming week is the last week to have Library books checked-out for year.  All library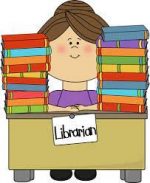 books that are checked-out are due back Friday June 17th. Emails and notices for overdue books will be sent home next week and the system will be updated daily.  Any books not returned by  June 17th will be marked as 'Lost' and a 'Lost Book' charge will be applied to your child's cashonline account by Friday June 24th.  If you find your child's missing book by the end of the school year, please return it and any charges will be dropped. An inventory will begin the week of June 21st and its very important to have all Library books returned before then.
If you have any questions or concerns regarding your child's library books please contact me via email at ebutte@sd62.bc.ca.  I wish all of you a beautiful summer full of rest, reading and play!
Erin Butte, Teacher-Librarian
This year we will be saying goodbye to the following Wishart staff: Mrs. Brajcich (grade 5), Ms. Hitchen (grade 1), Ms. Lee (grade ½), Ms. Lovbakke (grade 2), Ms. Murphy (sharing grade 2
with Ms. Agnew), Ms. Gill (sharing class with Ms. Sinclair), Mrs. Martin (Music), Mr. Moro (grade 2/3), Ms. Stracker (grade 1), Mrs. Alejandra Serrano, (EA), Ms. Karo (EA), Mrs. Kathleen Mitchell (EA). We thank each one of them for their service and wish them all the best at their new assignments.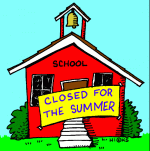 Wishart Elementary office will be closed between Wednesday, July 6th and Friday, August 26th.  The office will open Monday, August 29th at 8:00am.  First day of school for students will be Tuesday, September 6th
To see the supply lists for 2022-2023 school year please look under the Registration tab/school supplies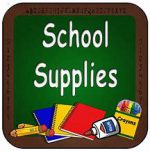 Please continue to call the school or make an appointment if you wish to speak with school staff (250-478-9528). Complete the daily health check on the SD62 website before you enter the school.
ARE YOU MOVING?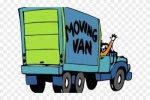 Please contact the school as soon as possible to inform us if you have a move coming up. If you know that your children in Kindergarten – Grade 4 will not be attending Wishart next year, please let us know for planning purposes. Thanks in advance.
If your student is arriving late to school please call the office (250-478-9528) when you arrive and we will come out to the coned area and bring your student in to the building. If you are picking your student up early, please call the office when you arrive in the parking lot and we will bring your student out to the coned area for you.
Please use this link  https://consent.sd62.bc.ca/apps/OnlineConsent  to consent to the following: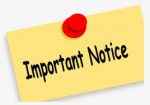 Daily Student Health Check Agreement
Flip Grid
Freshgrade Consent
General Consent for School Fieldtrips/activities
Google Apps for Education Consent
Internet Access Consent
Media Consent
Na'tsa'maht Indigenous Education
Online Learning Platforms Consent
School Cash Online Consent
Please complete your student consents as soon as possible