All school field trip permission forms and items for sale are done strictly through the school cash online system.  Cash and/or Cheques are no longer accepted into the school. All permission forms must be completed 24 hours PRIOR to the field trip taking place.
Click on this link to go to School Cash Online  School Cash Online
PARENTS NEEDING TO CREATE A SCHOOL CASH ONLINE ACCOUNT:
If you need to set up a school cash online account please follow the instructions below:
Use this link to access school cash online: https://sd62.schoolcashonline.com/
#1         Please ensure you use the consent link to "consent" to the use of the school cash online program PRIOR to registering for an account: Consent for use can take up to 48 hours; once this step is complete you can register in the school cash system.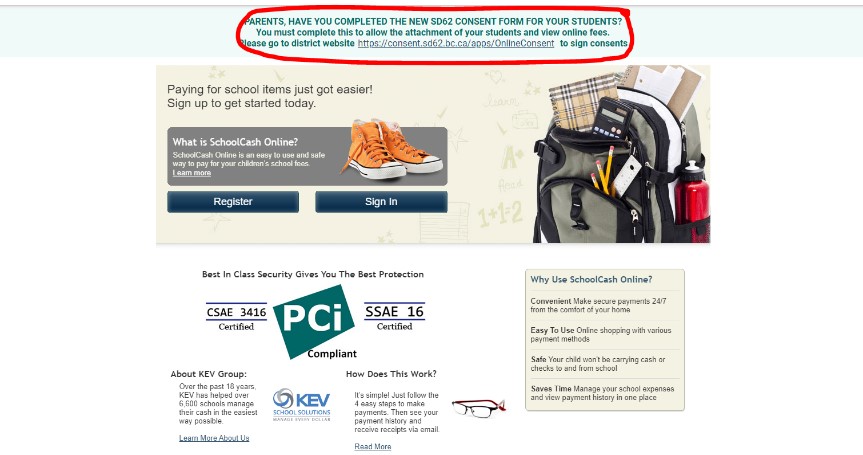 #2       Register for your account. Follow the steps to register for an account by entering your email address. A confirmation email will be sent to the address entered. Please click on the link in the email to complete your registration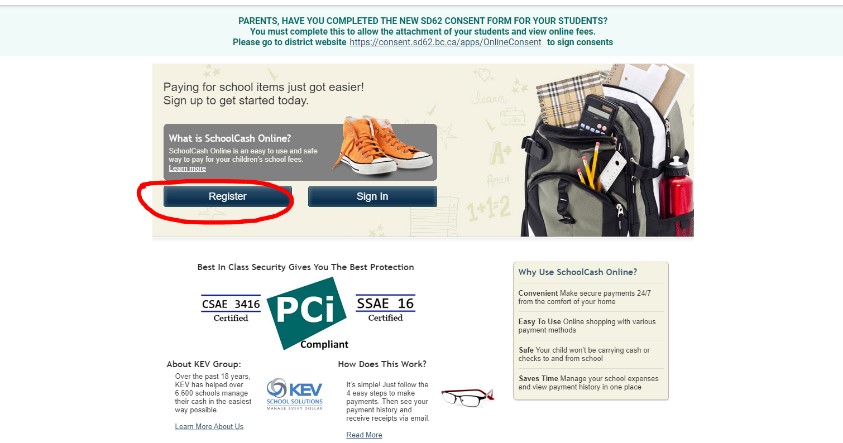 #3        Adding your student: Please add your student by using their PEN number.  Once your student is added you will be able to see all permission slip and items for sale by the school.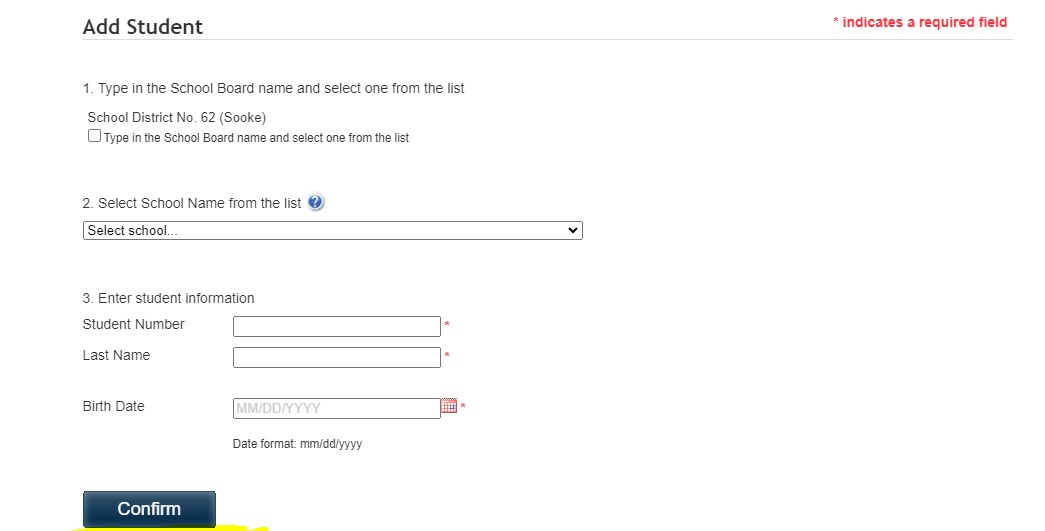 If you have followed these steps and still require assistance please contact the office via email: nolsten@sd62.bc.ca