The end of the year is almost here and that means it's time to return all the amazing Library books your children have been reading and enjoying!  It's been such a gift to have been able to share our spectacular Library with your children this year.
This coming week is the last week to have Library books checked-out for year.  All library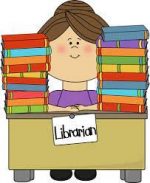 books that are checked-out are due back Friday June 17th. Emails and notices for overdue books will be sent home next week and the system will be updated daily.  Any books not returned by  June 17th will be marked as 'Lost' and a 'Lost Book' charge will be applied to your child's cashonline account by Friday June 24th.  If you find your child's missing book by the end of the school year, please return it and any charges will be dropped. An inventory will begin the week of June 21st and its very important to have all Library books returned before then.
If you have any questions or concerns regarding your child's library books please contact me via email at ebutte@sd62.bc.ca.  I wish all of you a beautiful summer full of rest, reading and play!
Erin Butte, Teacher-Librarian