Registration for kindergarten is on a first-come, first-served basis.  Please see below for Registration start dates.  Please visit the following pages for more information:
*Note: Parents MUST attend a Nature K info session prior to registration. Please see Nature Kindergarten page for dates.
Registration for the 2022-2023 school year starts January 10th for French Immersion and Nature Kindergarten; January 24th for regular Kindergarten students.  All SD62 elementary schools offer full day Kindergarten for our youngest learners.  Kindergarten students will begin school in the September of the year that they turn five.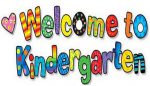 As a growing school district, some of our schools are nearing capacity. Visit our Student Enrolment Priorities page to learn more.
Please note registration for French Immersion Kindergarten and Nature Kindergarten will take place two weeks before General Kindergarten registration. This change will allow families who are not placed in those programs to participate in General Kindergarten registration with ease.
HOW TO REGISTER
We have made updates to our registration procedures and to the type and amount of documents required. Please take a look at our Registration Guide to make sure you have the required documents ready to upload during registration. Registration will be incomplete until all documents are uploaded. Due to the pandemic, we will not be accepting documents brought in-person.